Writing Across Curriculum & Literacy Interventions Suite
To be prepared for the world ahead, research shows students need regular writing practice across subjects to consume information, think about it critically, and express their thoughts effectively.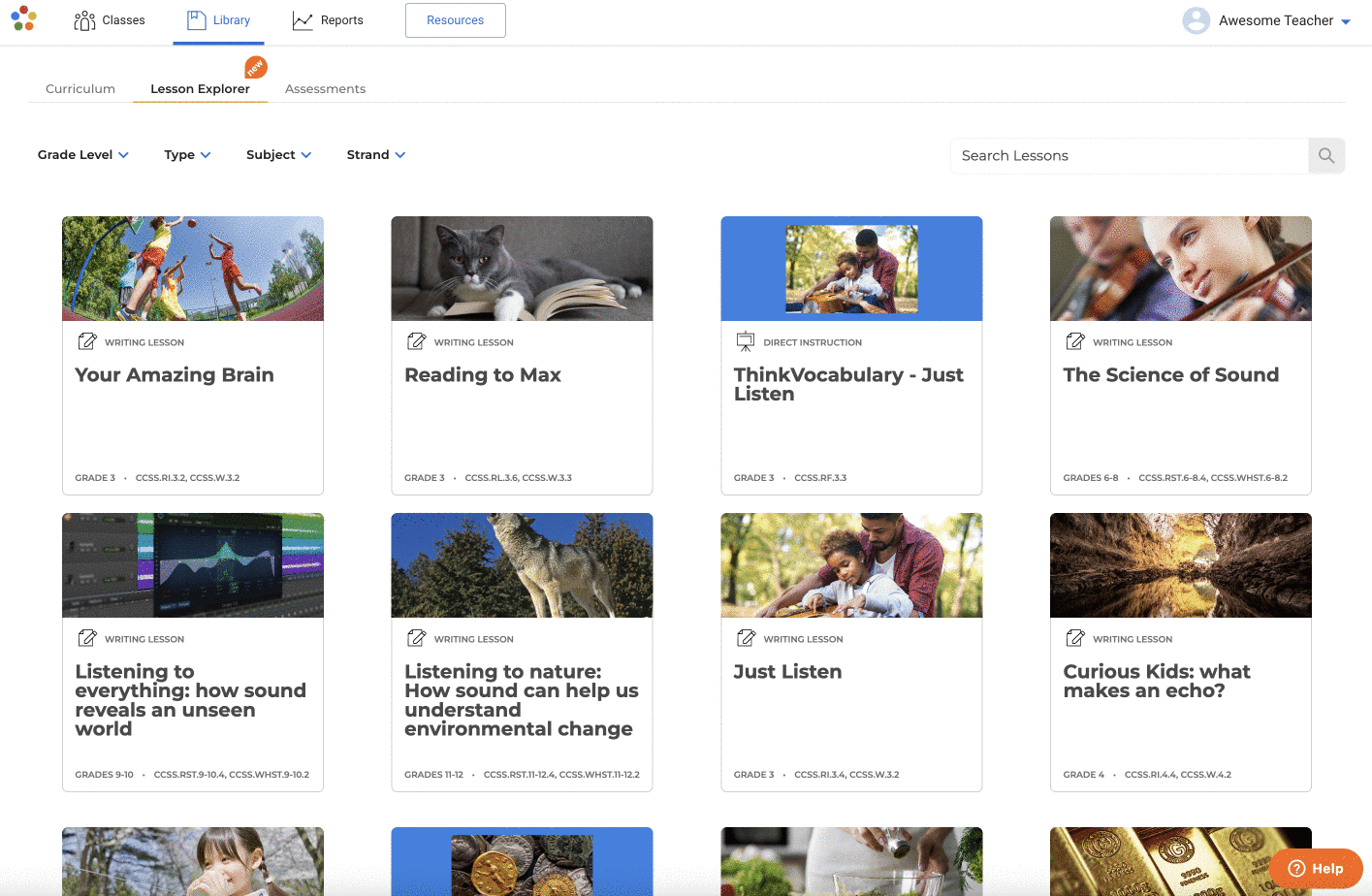 Grades 3-12 for ELA, Social Studies, Math, and Science
Integrated close reading, critical thinking, and writing across subjects with
one

proven framework
Differentiated Curriculum
Close Reading Instruction
Speaking and Listening Practice
ELD Supports
Assessment Preparation
Data-driven Instruction
Academic Writing Instruction
Product Features

Immersive Reader
Language translation, text-to-speech, syllabication, and more. Support learners with varying reading levels, dyslexia, and language differences.

Foundational Reading
Support secondary non- decoding students with a science based reading approach. Flexible Tier 1, 2, and 3 implementation models.

Student/Teacher Reporting
Robust reporting for all stakeholders enables insight that allows whole teams to move as one to drive literacy growth for students.

Benchmark Assessments
Benchmark assessments in writing for the beginning, middle, and end of the year with personalized growth plans and professional scoring services.
What's Included

One of our big wins is getting that writing across the curriculum and getting our teachers to institue those writing practices which, in turn, create more robust writers sos they can write more effectively in their career pathway.
ThinkCERCA has gradually become more of our core programming as opposed to our supplemental programming.
D49 Administrator, Colorado