WEBINAR
Equity in Education: Expanding Access to Deeper Learning
Join us for a discussion on how school leaders can harness instructional resources to help close opportunity gaps.
Despite decades of analysis and limited progress, opportunity gaps persist for many of our nation's students—from low-income students and students from various racial backgrounds to students with disabilities and those learning English as a second language.

With conversations about equity on the rise, many instructional leaders across the nation are looking for tangible ways to expand learning opportunities for today's underrepresented populations.

In this webinar, former educator and ThinkCERCA school success manager Melissa Martin will lead an enriching conversation with our panel of equity experts on how instructional leaders can consciously confront disparities within their school or district to ensure high-quality academic experiences for all.
As part of this discussion, we'll unpack how to:

Can't make it? You should register anyways and we'll send you a recording of the webinar after it ends.
---
Meet the panelists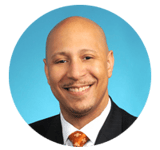 Frank D. Barnes is the Chief Equity Officer for Charlotte-Mecklenburg Schools in Charlotte, NC. His expertise includes strengthening the district's partnership with a diverse, multicultural community, developing programs to advance the achievement of English-language learners, and overseeing the analysis of performance data for schools and departments in the district.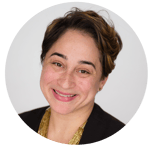 Melissa Martin is a ThinkCERCA School Success Manager and former science teacher. After four years in the classroom, Melissa's love for sustainable teaching led her to The University of Chicago, where she recruited and prepared teachers for jobs in the Chicago Public Schools. Through this position, she focused on helping pre-service teachers realize the power of using technology in their classrooms.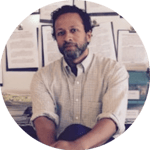 Dylan Porter is an educator at the Los Angeles County Office of Education and a former teacher at Chicago Public Schools, where he pioneered efforts to provide personalized learning in a blended 1:1 environment.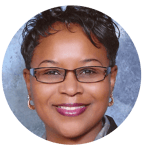 Docilla Pollard, Principal of Andrew Carnegie Elementary School in Chicago, Illinois.

Shirley Roberson, Assistant Principal of Andrew Carnegie Elementary School in Chicago, Illinois.