Recorded Webinar!
Helping Students Color-Code Their Way to a More Effective Essay
Teach an editing technique that will help students across content areas and throughout their educational careers.
Watch Recording
How to help students revise their own writing effectively.
Teachers have been using red-ink to edit student writing for many years and most educational scholars agree that the practice is not only antiquated but ineffective. A more recent practice involves using color-coded comments to help students edit their own writing. While this is an improvement, it still puts the cognitive load on teachers instead of students. If we want our students to understand how to write a strong essay, we not only have to teach them how to write, but we also have to help them understand how to edit and revise their own writing effectively.
In this recorded webinar with Brooklyn Joseph, an instructional coach at Caliber Beta Academy in California, participants will discover a student-driven method for color-coded editing that helps students identify specific steps they can take to improve their essays after using the CERCA Framework. This strategy saves teachers valuable time spent on editing student work and has been shown to dramatically improve both the quantity and quality of student writing. It also encourages peer collaboration as students can use the strategy to improve peer-editing protocols in the classroom. Here is a chance to teach students an editing technique that they can use independently and across content areas throughout their educational careers.
Webinar Host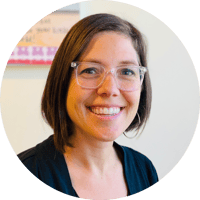 Brooklyn Joseph
Instructional Coach
Caliber Beta Academy, CA